More info
Digi-Kit Telescope Camera Adapter Set - 72mm Thread Size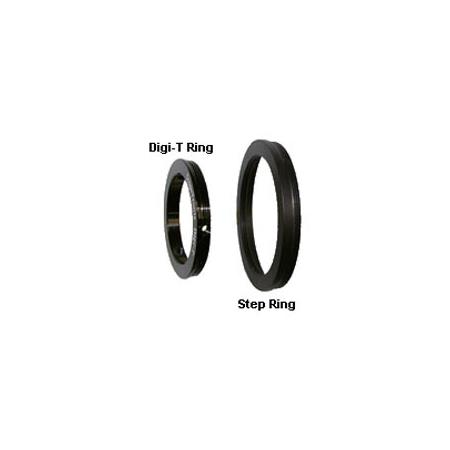 The quick, easy and affordable solution for connecting your Digital Camera to your Telescope.
We stock over 100 Kits to fit most all digital and video cameras!
A "Digi-Kit" includes everything you need to connect your digital camera to your telescope in one click.. so long as you have a suitable eyepiece that is compatible with our Digital T Ring #1 (see note below). No need to search the web buying a bunch of parts and hoping they will all fit together. We package everything you need in one easy to order kit and you save money by purchasing the combo. CNC Supply has the world's largest selection and the best prices on these kits!

NOTE: The Digital T Ring included in the Digi-Kit fits a wide variety of eyepieces and offers many advantages such as easy installation, light weight, automatic centering, and the ability to couple more closely than any other adapter design. The included Digital T Ring fits Meade 4000 Series Plossls, most 1.25" Meade SWA's and UWA's, Meade ETX 60/70 eyepieces, Celestron NexStar Plossls (with rubber eyeguards only), Orion Sirius Plossls, ScopeTronix Plossls, Generic Series 300/400 Plossls, and many more imported eyepieces with removable rubber eyeguards. If in doubt simply pull the rubber eyeguard off the eyepiece you intend to use and measure the diameter of the top of the eyepiece, it must be between 1.22" and 1.26". We recommend you use an eyepiece with a focal length of 25-40mm. A 32 or 40mm Plossl (with a lens which is not recessed too deeply in the body is ideal). Here is more information on the Digital T Ring. Please Note that "Afocal" imaging with Point & Shoot type cameras is a compromise and at least some vignetting can always be expected. So long as the vignetting is not too severe it can be cropped out in a computer. Please see our Camera Adapter FAQ page for more info on the Afocal method.
Determining the lens thread size on digital and video cameras: Look around and on the front of the lens for a 2 digit number followed by a Zero with a slash through it. Also see your manual for references to filter sizes which are compatible. If your camera is not listed by brand and model below and you cannot determine the correct kit send us an email we may still have what you need.