2" UltraWide Prime Focus Adapter for Nikon Z Mirrorless Cameras - Low Profile
(Nikon Z9, Z7, Z6, Z5, Z50, etc)

---
As seen in Sky & Telescope Magazine.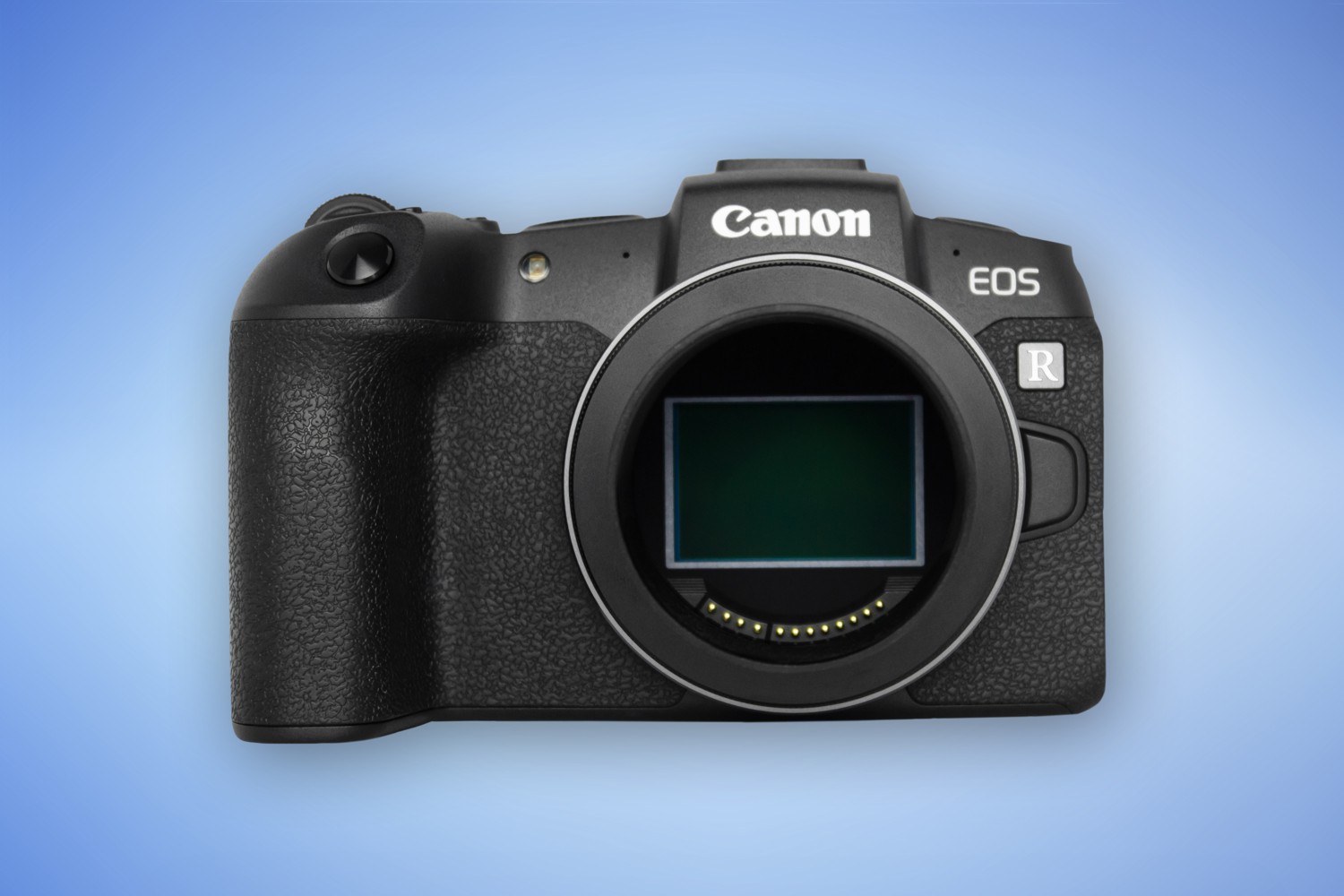 The "UltraWide" Clear Aperture is Over 10mm Larger than a T-Ring adapter!
THERE IS ZERO VIGNETTING OF THE CAMERA SENSOR.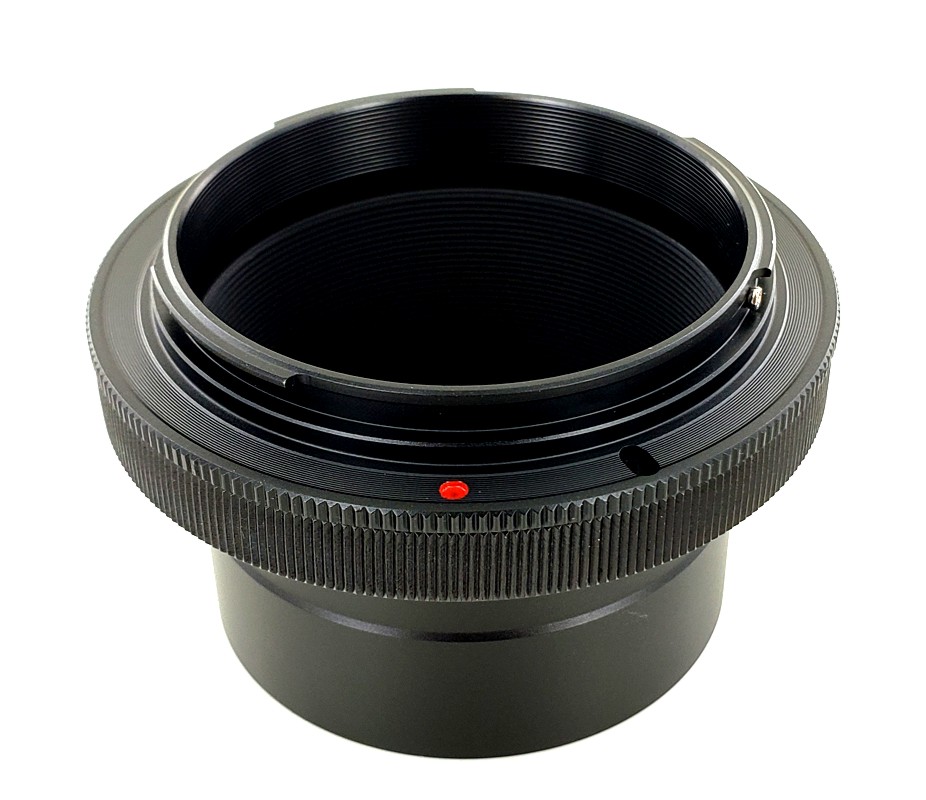 Low Profile 2" UltraWide Adapter for Nikon Z Mirrorless Models!
The 2" Barrel inserts directly into 2" Eyepiece Ports.
Provides a 10mm Larger Clear Aperture than a T-Ring Setup!
Installed Length Only 10mm. Overall Length 34mm.
Threaded for standard 48mm (0.75) 2" Eyepiece Filters.
SHORT VERSION: Allows True Prime Focus in most Reflectors!
This Custom Adapter Solves 2 Big Problems
1. Standard T-Ring setups will cause significant vignetting (corners of the image clipped off) when used with Cameras with Large Full Frame Sensors such as the Nikon Z Series. This 2" UltraWide adapter bypasses the restrictive T-Ring connection, providing the widest possible clear aperture available in a 2" adapter. There will be no adapter induced vignetting with this adapter.
2. Standard T-Rings for Mirrorless Cameras such as the Nikon Z Series are very deep (actually tubes) to meet the T2 back focus standard carried over from telephoto lenses. This results in over an inch of wasted back focus. This Low Profile adapter has an installed length of only 10mm. That is Big News to Reflector owners.. as they can now likely reach True Prime Focus focus without the need for Barlow Lenses or Telescope Modifications. For everyone else it means you have an extra inch of back focus for accessories like filter wheels.
---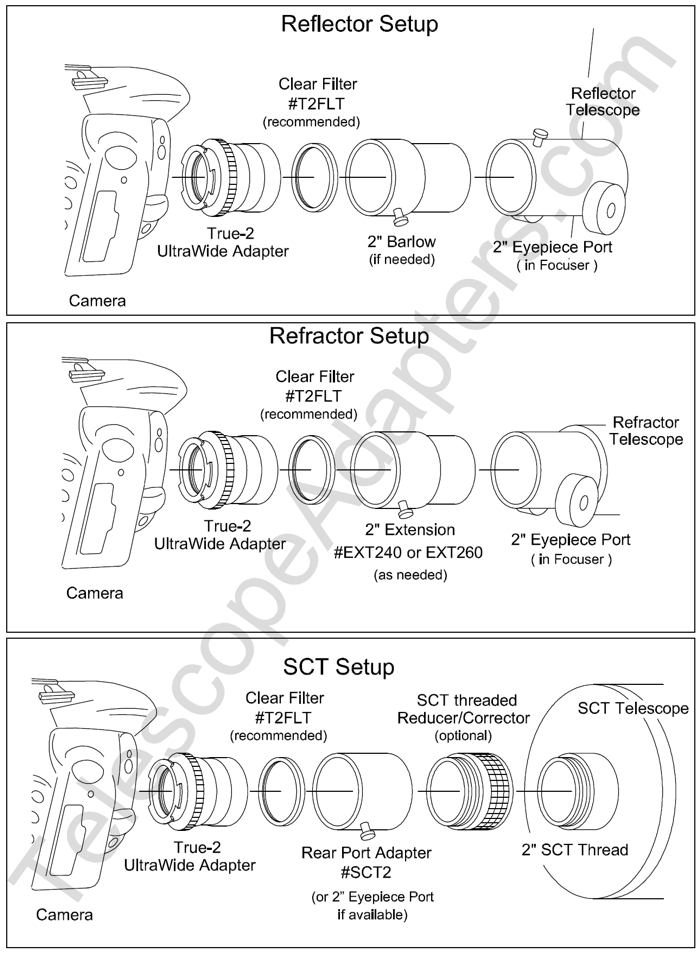 ____________________________________________________________________________________
Q: I have a Meade (or Celestron) SCT telescope and would like to have the benefits of this adapter but my scope only accepts 1.25" eyepieces. Is there any way I can use this adapter?
A: If your SCT is not already setup to accept 2" eyepieces and accessories you will need a 2" Rear Port Adapter, this item threads onto the large thread on the rear cell of your scope and converts it to a standard 2" eyepiece port. The T-Minus adapter will slide directly into this port.

Q: I have a Meade (or Celestron) SCT telescope. Will this adapter thread directly on to the rear cell of my scope?
A: This adapter will not thread directly onto the rear of an SCT scope, It has a 2" barrel just like a 2" eyepiece and inserts into a 2" eyepiece port. If your SCT is not setup to accept 2" eyepieces you will need a 2" Rear Port Adapter. This is actually better than if it threaded on to the scope directly as it allows you to very quickly and easily install and remove the camera during a session. It also gives you absolute freedom in positioning the camera radially for the best framing of your shot.

Q: Will this adapter work on my Refractor type telescope with 2" Focuser?
A: Yes, but most refractor type telescopes require you to remove the diagonal and replace it with a slightly shorter extension tube to reach focus with a camera. Please see your telescope manual or our "Camera Adapter FAQ" page under the heading "Focusing Issues>Refractors" for further details.

Q: Will this adapter work on my Reflector/Newtonian/Dob type telescope with 2" Focuser?
A: Yes, this special Short version will allow most Reflectors to reach True "Prime Focus" for the first time, without the aid of Barlow Lenses or telescope modifications!

Q: Will this adapter fit my spotting scope (or microscope)?
A: This adapter is for astronomical type telescopes equipped with 2" eyepiece ports ONLY. It will not fit spotting scopes or microscopes. If you need help selecting the proper adapter just send us an email. Please include camera and scope models.
________________________________________________________________________________________________