More info
ETX Deluxe Astrophotography Kit for Meade ETX 90/105/125 & Pentax "K"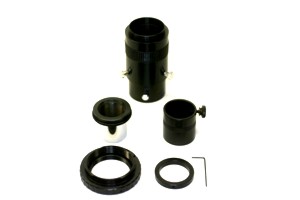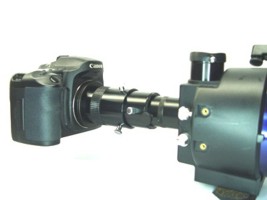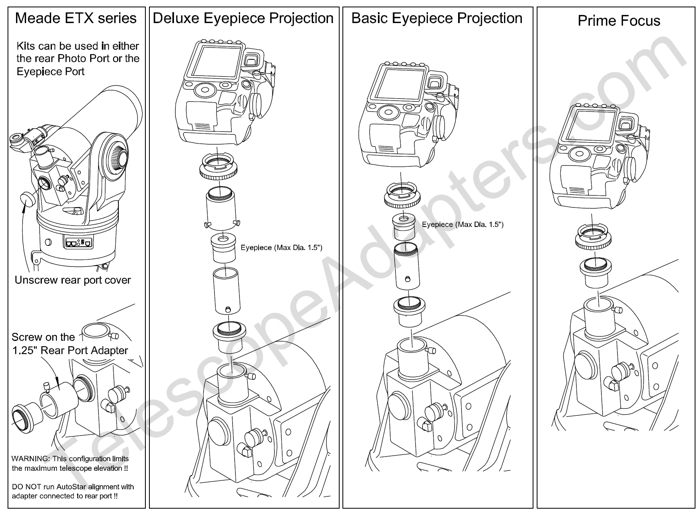 (Note: Diagram shows all 3 ETX kit versions)
The included parts will allow you to couple your SLR or DSLR camera to the ETX rear photo port (or the top eyepiece port) for "prime focus" or "eyepiece projection" astrophotography or nature shots. Much more versatile than the Meade #64 Adapter. The money saving combo includes our 1.25" Variable Eyepiece Projection Adapter (#VEPA) , the appropriate T-Ring for your brand of camera, an ETX 1.25" Rear Port Adapter (#ETXVB) and a Parfocalizing Ring (#PRING).
The "variable" feature of this adapter allows you to adjust the magnification by moving the camera "film plane or CCD" backward or forward within the light cone. This feature greatly aids in achieving the perfect "framing" of your shots.
The parfocalizing ring lets you make an eyepiece in your top port "Parfocal" with your camera. This will allow you to center and focus using an eyepiece in the top port (which is much easier than focusing in the camera viewfinder) and then just flip the mirror down to take a perfectly focused image. Parts are "T" threaded for compatibility with many other adapters. Constructed of aluminum with an anodized black finish.
NOTE: The eyepiece upper barrel can be no larger than 1.5" in diameter. Fits most Plossl eyepieces up to 26mm FL.